Why Endeavour Storage Solutions?
Low rates
Prompt delivery
No site preparation
We manufacturer and distribute steel storage & office containers
Storage Containers in San Jose
Serving the greater San Francisco Bay Area, Monterey Bay Area, & the Central Valley
At Endeavour Storage Solutions, we proudly serve the Bay Area, Monterey Bay Area, and the Central Valley. We offer many choices for storage units, such as commercial and residential options, to cover all your renting needs. Our team has over 28 years of experience in our field, and deliver to a large area across Northern California. To learn more about our storage solutions and containers, give us a call today at (800) 786-3380.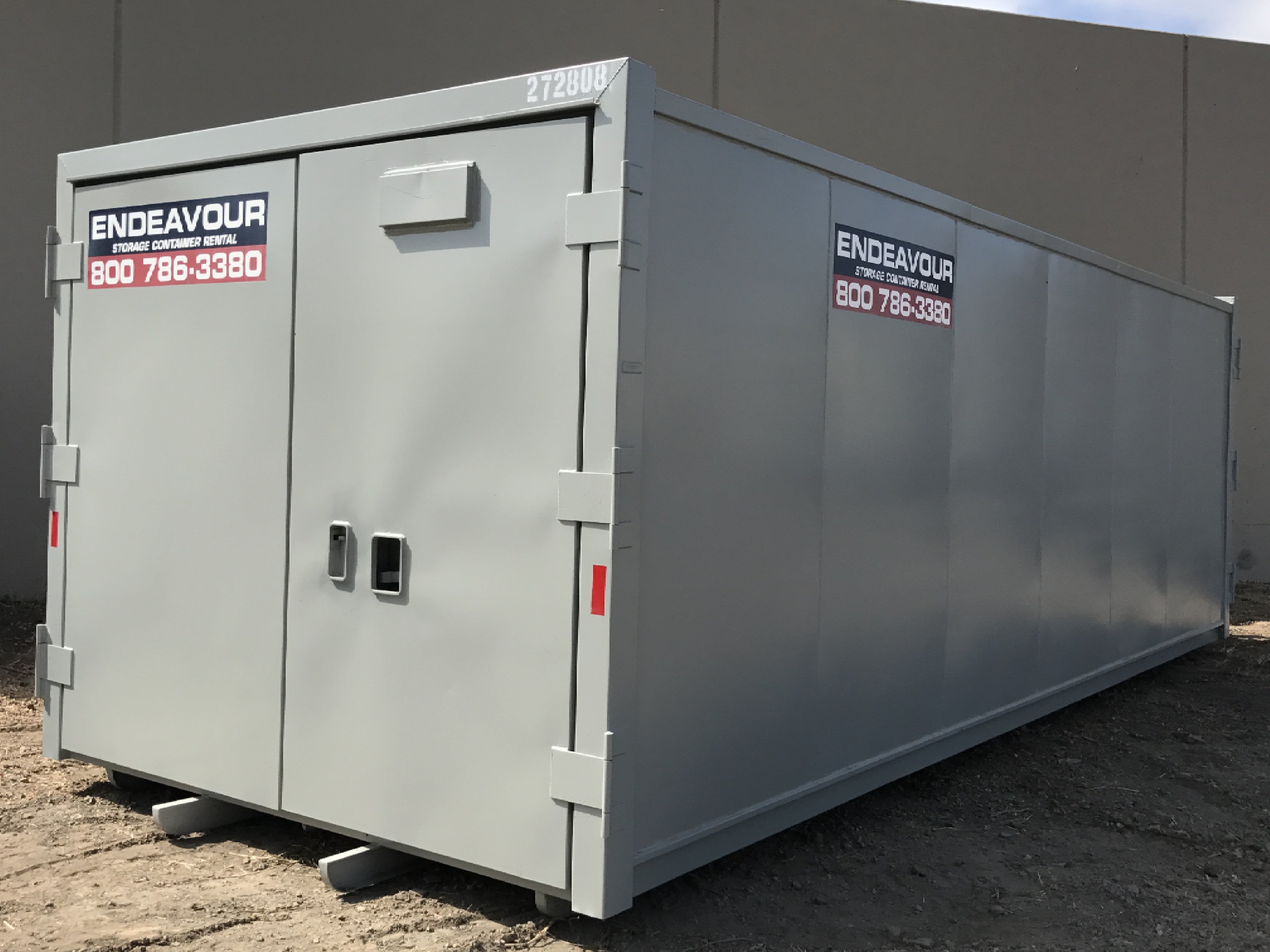 We have a wide range of products we are able to help you with, including:
If you need to rent a storage container, our team at Endeavour Storage Solutions are here to provide you with high-quality units. We provide prompt delivery of your storage units so you can have secure and reliable containers when you need it the most. Our team is here to help you and find a storage solution that meets your precise needs. For more than two decades, we have been serving the area with outstanding solutions.
Aside from simply storing items, our units are also used for:
Commerical/Industrial Purposes
Construction
Small Business
Residential
Storage & Warehouse Space
Retail
Schools
Churches
Agriculture
Record Storage
Convenient Containers from a Trusted Company
We offer low rates, quick delivery, and we do not require site preparation because we want to make the process as hassle-free and convenient as possible for our valued customers. Best of all, Endeavour Storage Solutions is the manufacturer and distributor of all its own metal storage containers and office containers. This means there is no middle man to go through, which cuts costs quite a bit and lessens communication delays with their customers because they are able to contact them directly.
Enjoy the CONVENIENCE & SECURITY of Storage Units at Your Facility!
Why drive off-site for storage, worry about security, or be restricted to certain hours? Call toll-free 1-800-786-3380!